OUR MISSION
The ITU Writing Centre is dedicated to providing advice and assistance at every stage of the writing process. The ITU Writing Centre offers global support through online reference materials and tutorial services.
The Writing Centre offers assistance with:
Topic development
General organization
Guidance on paper revisions
Structural problems with writing
Critical thinking
Writing development
Revision
Editing skills
The ITU Writing Centre does not proofread papers for grammar or spelling mistakes or rewrite student essays.
The ITU Writing Centre is an interactive service designed to guide students in improving their communication skills through writing.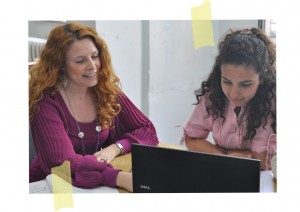 YOUR MISSION
To arrive on time for your appointment. If you arrive late, we will not have the time to address all your concerns.
Not to miss an appointment because it is not possible to schedule sessions with other students. If you miss your appointment twice a term, you will not be accepted again for that term.
Not to ask us to proofread, grade or rewrite your work.